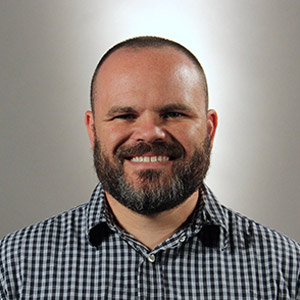 Family Life Ministries on Youtube
Even though we are not able to gather in person during this time, Family Life Ministries are creating weekly lessons for Children's Ministries, Special Needs Ministries, and Student Ministries on their Youtube channel. New content is uploaded weekly, so take a moment and catch up on what you've missed. Go to: PazNaz Family Life
---
---
---
Do you want to be connected to people around you? Are you looking for a safe place you can go to be yourself? Do you really want to be somewhere that the people around you understand you and care about you? Come and experience what it means to live in a community of people who are learning to love God and each other! PazNaz Student Ministries is a community set aside to understand their identity in Christ, practice holiness like Christ, and the serve the world alongside Christ, both now and in the future.
---
---
Sundays
Sunday School
9:15-10:20 am
Room 112, Lower Sanctuary
Congregational Worship
10:30–11:45 am
Sanctuary
5th & 6th Grade Worship Service
2nd Sunday of each month
10:30-11:45 am
Room 112, Lower Sanctuary
Wednesdays
Grades 6-12 – 6:30 pm in Room 132, Meguiar Youth Center & the Gym
Fall Session ends November 20 | Winter Session begins January 8
On Wednesday nights Student Ministries is taking on a new look this fall! We will gather at 6:30 pm for large group games and food and then finish up with small group conversations around scripture. Invite a friend and come enjoy all that we have planned this year.
---
Sunday Night Shift
First & Third Sundays | 5:00-7:00 pm
This school year, Student Ministries will gather on the 1st and 3rd Sundays of the month for dinner, student led worship, games, and teen-oriented teaching. We will gather in Room 112, Lower Sanctuary from 5:00-7:00 pm. All 6-12th graders are welcome. For more information, contact Pastor Dave Myers at dmyers@paznaz.org or 626.351.2441.
---
Forms and Documents
All students attending a retreat or event must have an active FAMILY RELEASE FORM on record. The forms cover January-December, meaning only one form needs to be filled out each year. Families with multiple students in the ministry must only fill out the form one time, provided it includes each child's name and medical information.
---
---
Subscribe to the 'Parent Cue' Email List
This email is designed to keep a line of communication open between parents and pastors, inform you of upcoming Student Ministries programs/event opportunities, and to occasionally point you toward a resource you may find meaningful. If you would like to start receiving these emails, you can sign up below.