Children's Ministries
Birth - 5th Grade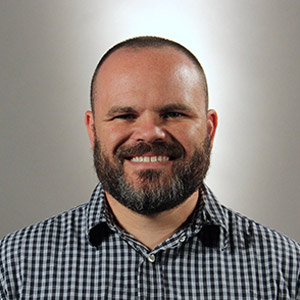 Family Life Ministries on Youtube
Even though we are not able to gather in person during this time, Family Life Ministries are creating weekly lessons for Children's Ministries, Special Needs Ministries, and Student Ministries on their Youtube channel. New content is uploaded weekly, so take a moment and catch up on what you've missed. Go to: PazNaz Family Life
---
Early Childhood
Birth to Kindergarten
Our youngest are provided with the best care in order to insure that their first experiences in church are positive. We want them to learn to trust God and the people of God. Preschoolers are provided with constant care and a variety of learning experiences which help them begin to learn who God is and how special they are to God. Children through age 5 are cared for during all churchwide events.
---
Sundays
9:15 am & 10:30 am in Arms HallBring your children to Sunday School to explore and learn God's Word.
Nursery, Room 228 – Ages: Birth – 18 months
Terrific Toddlers, Room 229 – Ages: 18 months – 3 Years
Preschool/Pre-K/Kindergarten Class, Room 129 – Age: 3 – 5 Years
---
PazNaz Kids
Grades 1-5
Join us on Sundays and Wednesdays in The Cave! Just head to the west staircase of the Sanctuary and look for the large indoor tree that will lead you down into our underground playland where students play games, enjoy fun activities, and learn about the Word of God alongside our faithful volunteers and pastors.
---
Sundays
Children gather together for a worship service, which includes singing, a developmentally tailored sermon, games activities related to the lesson, and amazing fellowship with PazNaz Kids. Come check out all the fun happening Sunday mornings for PazNaz Kids!
SonSeekers Kids' Choir: 9:15-10:15 am, Lower Sanctuary
Sunday School: 9:15-10:15 am, Lower Sanctuary
Children's Church: 10:30 am – 12:00 pm
Grades 1-5: Room 102, Lower Sanctuary
---
Wednesdays
Children will connect with God's Word through teaching, activities, games, and fellowship with friends.
Grades 1-5: 6:30 pm in Room 102, Lower Sanctuary
---
Family Gym Night
Friday, October 18 | 6:00-8:00 pm
PazNaz Kids is excited to offer a time for families to play and have fun together on Friday, October 18, from 6:00-8:00 pm in the PazNaz gym. There will be activities for all ages from preschool to adult. Pizza and snacks will be provided by The Journey Sunday School class. If you have any questions, please contact Pastor Ali Ravasdy at aravasdy@paznaz.org or 626.351.2418.
---
SonSeekers
This children's choir for grades 1-5 practices from 9:15-10:00 am in Room 109, Lower Sanctuary.
Check your child into the Cave and then drop them off in Room 109, Lower Sanctuary.
Once SonSeekers is over, your child will join the regular Sunday School from 10:00- 10:15 am. After Sunday School, your child will come into The Cave for Children's Worship from 10:30 am-12:00 pm.
---
Your Help is Needed!
Volunteers are needed for a variety of positions:
Greeters: Sunday School – 8:50-9:10 am
Greeters: 10:30 Service – 10:20-10:40 am
Quiet Room Overseer: Sunday from 10:20-10:45 am (space for reading, art, & building)
Elementary Support for 10:30 service (general support & loving presence once or twice a month)
Elementary Support for Wednesday from 6:30-8pm (general support and loving presence one, two, three, or even four times a month)
Email Pastor Dave Myers if you're interested in learning more about any of these positions!
PazNaz Parenting
This seven week class offers tools that demonstrate mutual respect, empowering not enabling, and discovering the belief behind the behavior. This NEW class teaches the work of Jane Nelson of Postive Discipline as well as the work of Tina Payne Bryson and Dan Siegel, authors of The Whole Brain Child.